In between wedding preparations (T minus 6 weeks and counting) and writing the final bits of my new book—both celebrations in themselves—I want to take a moment to give a shout out to two of my favorite fellows, whose feast days both fall this week: Saint Patrick (March 17) and Saint Joseph (March 19). To aid in your saintly festivities, here are a few resources.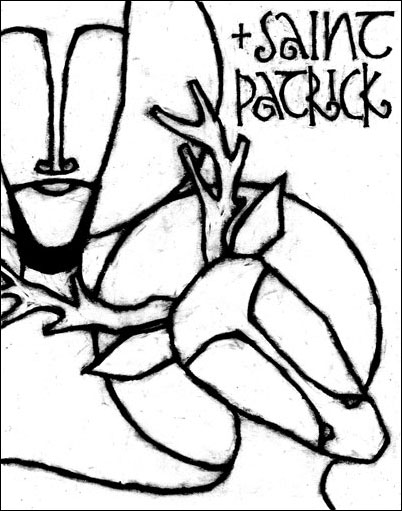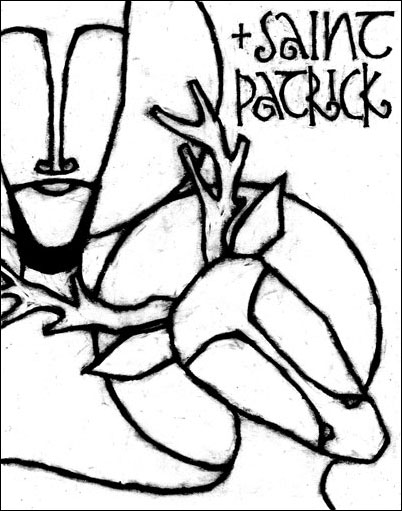 For my reflection on St. Patrick, visit Feast of Saint Patrick. As an added audio bonus, here's a wondrous song about St. Patrick by my singer-songwriter sweetheart. It incorporates the ancient prayer of encompassing known as "St. Patrick's Breastplate" or "Deer's Cry." Click this audio player to hear "Patrick on the Water" (from Gary's CD House of Prayer).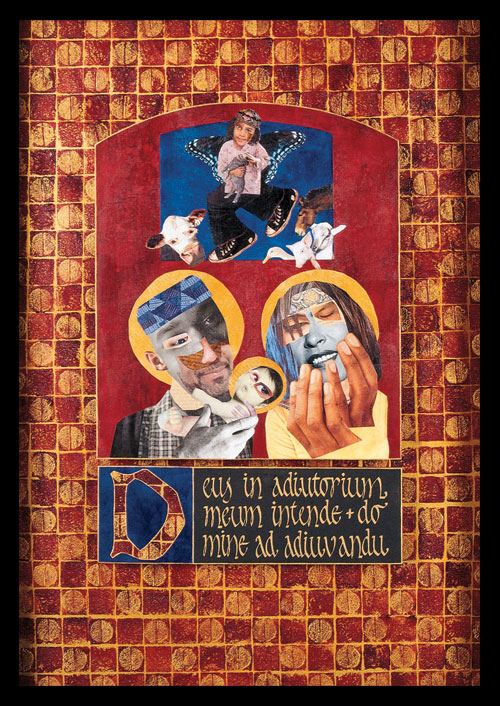 As I've been navigating the journey of making a life not only with my sweetheart but also with his son, I have found a good companion in Joseph, this amazing man who was willing to listen to angels, to rethink his decisions, and to care for the child of the woman whom he loved. Joseph has made a number of appearances in my artwork; I invite you to stop by and see him at The Advent Hours and The Advent and Christmas Series. While you're visiting, you can listen to yet another wondrous song of Gary's, this one about Joseph, from his CD The Night of Heaven and Earth. Just click this audio player.
Blessed feast days to you!