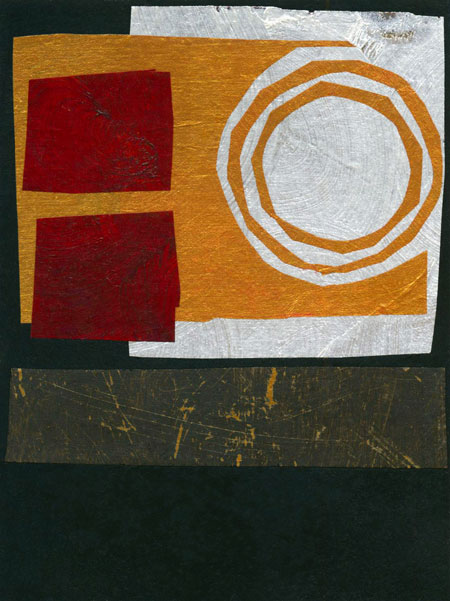 Image: Emmaus © Jan Richardson
Reading from the Gospels, Easter 3: Luke 24.13-35
Then they told what had happened on the road,
and how he had been made known to them
in the breaking of the bread.
—Luke 24.35

Everything in this passage, it seems, can be summed up in this verse, where the two who walked with the risen Christ on the road to Emmaus tell of how they finally recognized him in the breaking of bread. And this is where Christ shows up again and again: at the table where we gather, in the bread that we break. In the feast and in the simple fare, his presence persists and his blessing abides: waiting for us, staying with us, hungering to be known. May we taste and see.
As we travel with Christ in this season of resurrection, how will we approach our tables, our meals, and one another in a way that will open our eyes and help us to see and to know the Christ who lingers with us?
Emmaus Blessing
Already a blessing
in the walking
already a blessing
on the road
already a blessing
drawing near
already a blessing
in the listening
already a blessing
in the burning hearts
already a blessing
in the almost evening
already a blessing
in the staying
already a blessing
at the table
already a blessing
in the bread
already a blessing
in the breaking
already a blessing
finally known
already a blessing
give us eyes
already a blessing
let us see.
—Jan Richardson
P.S. For a previous reflection on this text, see Easter 3: Comfort Food. And for a Mother's Day reflection and blessing, visit Mother's Day: Blessing the Mothers.
Bonus round: For a blessing for your ears, click the player below to hear the song "On this Road," which was inspired by the Emmaus story. It's by my husband, Garrison Doles, from his CD Draw Us Closer.
Using Jan's artwork…
To use the "Emmaus" image, please visit this page at janrichardsonimages.com. (This is also available as an art print. After clicking over to the image's page on the Jan Richardson Images site, just scroll down to the "Purchase as an Art Print" section.) Your use of janrichardsonimages.com helps make the ministry of The Painted Prayerbook possible. Thank you!
Using Jan's words…
For worship services and related settings, you are welcome to use Jan's blessings or other words from this blog without requesting permission. All that's needed is to acknowledge the source. Please include this info in a credit line: "© Jan Richardson. janrichardson.com." For other uses, visit Copyright Permissions.