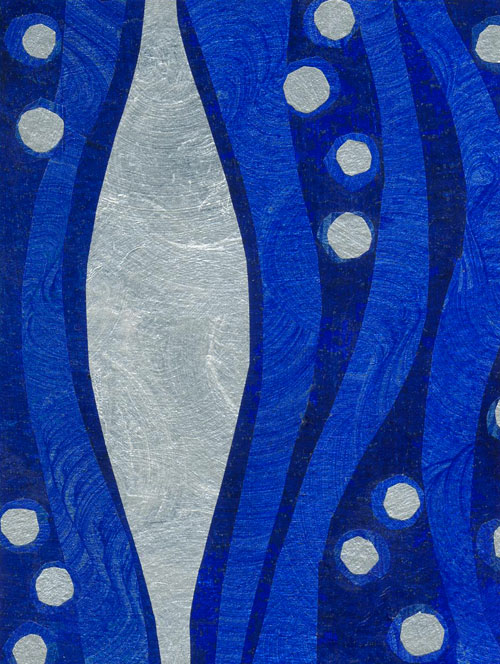 Night Passage © Jan L. Richardson
Reading from the Gospels, Year A, Proper 14/Ordinary 19/Pentecost +8 (August 7): Matthew 14.22-33
I am flying westward as I write this, arcing across the country toward Washington State. Gary, who is already there getting started on a string of concerts, will scoop me up from the Seattle-Tacoma airport tonight, and tomorrow we'll arrive at the Grünewald Guild, eager to dive into the Liturgical Arts Week that lies ahead.
Sitting (and sitting and sitting) in this metal tube as it hurtles across the United States, I'm thinking about Peter in his own vessel, and where we place our faith, and where faith comes from in the first place. I find myself recalling Marge Piercy's poem "For Strong Women," where she writes about how strength is not inherent in us but rather something that we enact, as wind enacts a sail.
We sometimes think of faith primarily as an act of will, a disposition that we can summon up by our own efforts if we work hard enough at it—which can prompt guilt in those times when we're having difficulty calling it forth. But perhaps faith acts more like the strength that Piercy writes about; that it doesn't reside solely in us, waiting for us to muster it, but that it comes as we open ourselves to it, unfurling ourselves to be moved by it, to be propelled, to leave the familiar places we have known and to let go of our accustomed ways of moving through the world.
I'm a big fan of discernment, of taking time for prayerful reflection and conversation when an invitation presents itself or an opportunity stirs. One of the gifts of discernment is that it enables us to live with intention and mindfulness rather than merely reacting to everything and living by impulse. Yet it's also true that I'm capable of discerning something nearly to death as I ponder my way through possibilities. So Peter comes as an intriguing messenger and companion this week, inviting me to wonder if there's a leap—even a little one—that Christ might be calling me to make. Peter nudges me to remember that faith isn't something that we have to find on our own; that Christ enacts it in us as we open ourselves to the voice that calls to us across the waves, and step out toward it.
How about you? What is compelling your attention and intentions these days? Amid all that tugs at you or tosses you about, is there a deeper invitation, a more compelling call, an opportunity to open yourself, a leap that would draw you closer to the Christ who is making his way toward you?
Blessing on the Waves
I cannot promise
that this blessing
will keep you afloat
as if by lashing these words
to your arms,
your ankles,
you could stop yourself
from going under.
The most this blessing
can do, perhaps,
is to stand beside you
in the boat,
place its hand
in the small of your back,
and push.
Be assured that
though this blessing
is eager to set you
in motion,
it will not
leave you forsaken,
will not compel you
to leap
where it has not already
stepped out.
These words
will go with you
across the waves.
These words
will accompany you
across the waters.
And if you
find yourself
flailing,
this blessing
will breathe itself
into you,
will breathe itself
through you
until you are
borne up
by the hands
that reach toward you,
the voice that
calls your name.
P.S. For a previous reflection on this text, visit Night Passage. And if you're celebrating the Feast of the Transfiguration on August 6, here are a couple of reflections I wrote for Transfiguration Sunday (which some denominations, including us United Methodists, celebrate on the last Sunday after the Epiphany).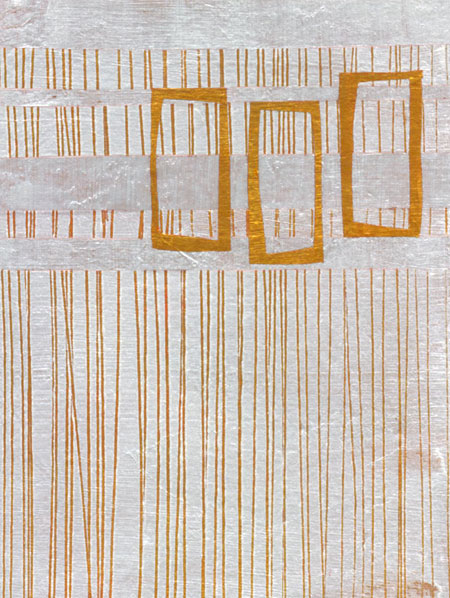 Transfiguration: Back to the Drawing Board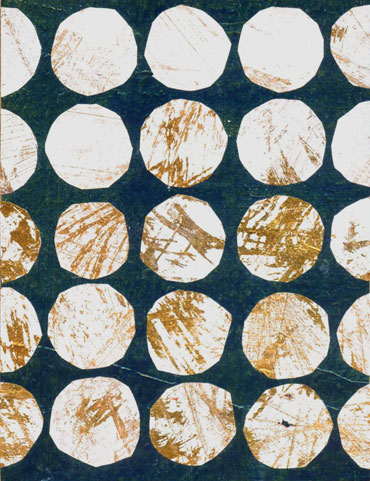 Transfiguration Sunday: Show and (Don't) Tell
[To use the "Night Passage" image, please visit this page at janrichardsonimages.com. Your use of janrichardsonimages.com helps make the ministry of The Painted Prayerbook possible. Thank you!]