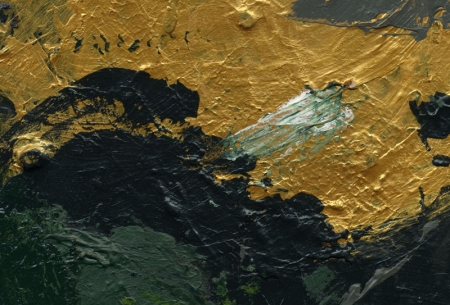 And Saved Them from Their Distress
(click image to enlarge)
Then they cried to the Lord in their trouble,
and God saved them from their distress.
—Psalm 107.19
From a lectionary reading for Lent 4: Psalm 107.1-3, 17-22
Reflection for Wednesday, March 14 (Day 19 of Lent)
The lectionary selects just two small sections of Psalm 107 for inclusion in the reading, but as part of your reflection this Lenten day, I hope you'll read the whole psalm, which you can find here: Psalm 107. In its entirety, the psalm offers a beautiful narrative arc by which it tells of how God has delivered God's people from a variety of places of difficulty and despair. The psalm describes how God has met them in the desert, in the darkness of prison, in illness, in storms upon the sea, and in other places of "oppression, trouble, and sorrow," as the psalmist puts it. In each place, God helps and saves them when they are "at their wits' end" (v. 27).
There's some thought that Psalm 107 is a pilgrimage song, and that this psalm of joy was lifted up by pilgrims who survived the dangers of travel and made it safely to Jerusalem at festival times. It reads also as a marvelous encapsulation and evocation of the way that God has delivered God's people across the vast expanse of time, providing for us and freeing us from the places where we have been in peril.
How would you tell your own story of what God has done in and through you? What arc would you trace in the telling, and what places of healing, freeing, and transformation would you include? As you reflect on this, I have a special gift for you: another song from my amazing singer/songwriter husband. Written as he reflected on Psalm 107, it's called "God Is Gonna Bring Me Home" and is from his CD Draw Us Closer. Simply click this audio player to listen.
Many blessings to you on your Lenten path, and may you have cause to sing this day.
P.S. Thanks so much to the folks who have ordered art prints from this Lenten series! I am grateful for the support this provides for this ministry. If you're interested in an art print of your own or to give as a gift, I invite you to visit Jan Richardson Images, where all the images from this series—and many other images—are available as prints. Just click the desired image, then scroll down to the "Purchase as an Art Print" section beneath the image.
[To use the image "And Saved Them from Their Distress," please visit this page at janrichardsonimages.com. Your use of janrichardsonimages.com helps make the ministry of The Painted Prayerbook possible. Thank you!]