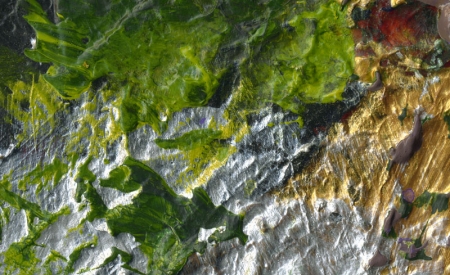 Palm Sunday II
© Jan L. Richardson
(click image to enlarge)
Many people spread their cloaks on the road, and others spread leafy branches that they had cut in the fields. Then those who went ahead and those who followed were shouting, "Hosanna! Blessed is the one who comes in the name of the Lord!"
—Mark 11.8-9
From a lectionary reading for Palm Sunday: Mark 11.1-11
Reflection for Tuesday, March 27 (Day 30 of Lent)
Lately I have found myself thinking about procession and pilgrimage: how we move with mindfulness across a landscape that transforms us along the way; what propels us to set off down paths made sacred by those who have traveled before us; which roads draw us closer to God, and which ones draw us farther away from being aware of God's presence.
There are times for venturing down a holy path that has physical substance, giving ourselves to traveling a real road that will alter us in ways we cannot predict. And then there are times for committing ourselves to a way that will not take us far in terms of physical distance but will draw us down interior pathways we have not explored before. The desert mothers and fathers of the early church well knew this latter journey. They often counseled staying put, wanting to make sure that physical travel wasn't being treated as a substitute for interior work rather than an aid to it. Reflecting on this in her book The Forgotten Desert Mothers, Laura Swan writes, "The desert journey is one inch long and many miles deep."
The road that Jesus traveled to Jerusalem in order to make his entrance that we celebrate on Palm Sunday was not terribly long in terms of physical distance. Yet it was miles deep, marked by years of preparation and prayer, discernment and courage as Jesus traveled farther into the fullness of who he was meant to become.
And what road do we travel to meet the Christ who comes toward us on that ancient way of procession and pilgrimage? What journey do we need to take, by inches and miles, in order to welcome him?
"My life's work," my Franciscan friend Father Carl once said, "is to go on a pilgrimage to who I am." This week and beyond, may we make that pilgrimage.
Blessing for Palm Sunday
Blessed is the one
who comes to us
by the way of love
poured out with abandon.
Blessed is the one
who walks toward us
by the way of grace
that holds us fast.
Blessed is the one
who calls us to follow
in the way of blessing,
in the path of joy.
P.S. For previous reflections for Palm Sunday, please click the images or titles below.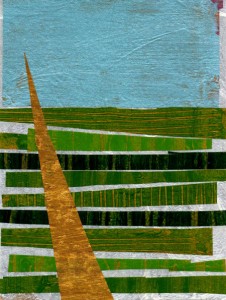 Palm Sunday: The Way It Makes
(includes "Blessing of Palms")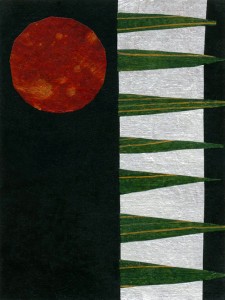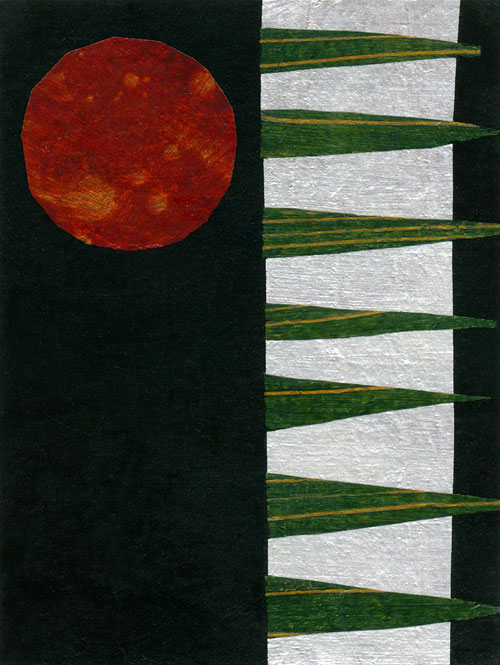 Palm Sunday: The Temple by Night
(for Mark 11.1-11)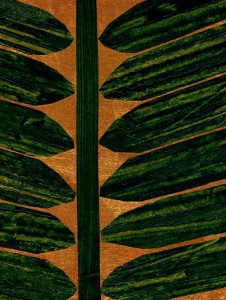 Palm Sunday: Where the Way Leads
This reflection is part of the daily series "Teach Me Your Paths: A Pilgrimage into Lent." If you're new to the series, welcome! You can visit the first post, Teach Me Your Paths: Entering Lent, to learn more about the series and see where we've traveled this season. If you would like to receive these reflections via email, simply enter your address in the subscription signup box near the top of the sidebar.
[To use the image "Palm Sunday II," please visit this page at janrichardsonimages.com. Your use of janrichardsonimages.com helps make the ministry of The Painted Prayerbook possible. Thank you!]