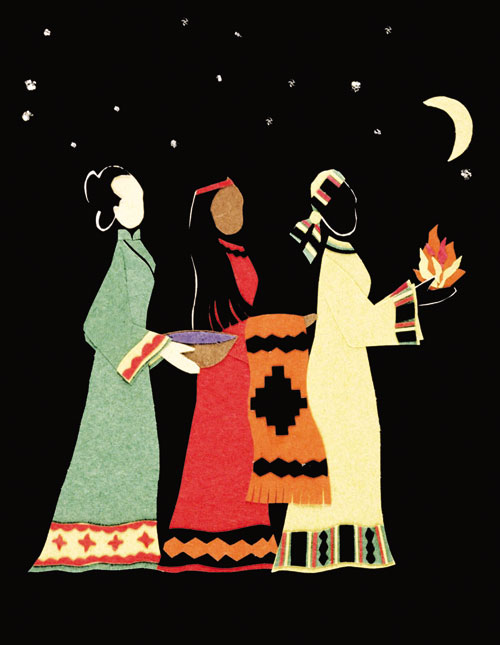 Image: Wise Women Also Came © Jan L. Richardson
These three wise women are stopping by with a gift for you. In celebration of Women's Christmas, which is observed in some parts of the world on Epiphany/January 6, I've created a retreat for you. Designed for you to use on Women's Christmas or whenever you need a space of respite and reflection, the retreat (which you can download as a PDF) offers readings, art, and blessings that invite you to take a pilgrimage into your own life.
There's no cost for the retreat; it's a Women's Christmas gift especially for you! You're welcome to share it with friends. For a link to the retreat and more about Women's Christmas, visit this page at my Sanctuary of Women blog:
Women's Christmas: The Map You Make Yourself
A Merry Women's Christmas and Blessed Epiphany to you!