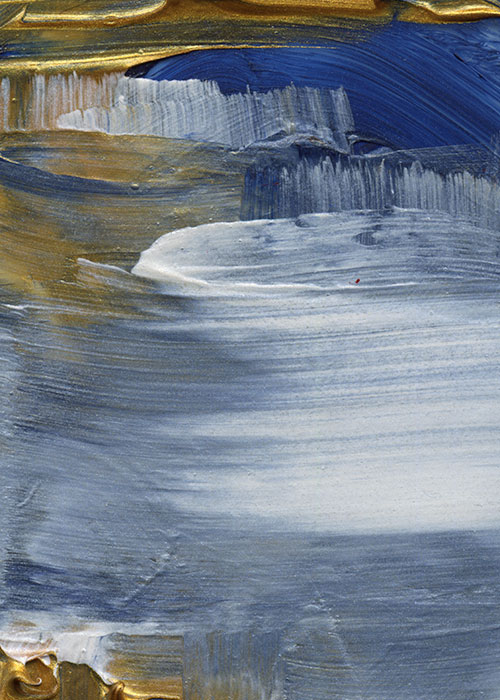 Image: Walk Across That Water © Jan Richardson
Reading from the Gospels, Year A, Proper 14/Ordinary 19/Pentecost +9: Matthew 14.22-33
Jesus immediately reached out his hand and caught him.
– Matthew 14.31
Eight months have passed since Gary's death: a moment, an aching eternity. I can tell you that I know what it means to be borne up when the waters overwhelm. I know the grace of hands that reach out to carry and console and give courage. I am learning—again, anew—what faith is, how this word that we sometimes toss around so casually holds depths within depths that will draw us beyond nearly everything we once believed.
This is some of what I know right now about faith:
That faith is not something I can summon by a sheer act of will.
That it lives and breathes in the community that encompasses us.
That I cannot force faith but can ask for it, can pray that it will make its way to me and bear me up over the next wave, and the next.
That it comes.
That I can lean into it.
That it will propel me not only toward the Christ who calls me, but also back toward the boat that holds my life, incomprehensible in both its pain and its grace.
What are you knowing about faith right now? Where is it bearing you?
Blessing that Bears the Wind, the Wave

That we will risk
the drenching
by which we
are drawn
toward the voice
that calls us,
the love
that catches us,
the faith
that carries us
beyond the wind,
the wave.
Blessing of Song: At the time of his death, Gary had nearly finished recording a wondrous new Song Chapel CD. One song, titled "Let Me Out of This Boat," was inspired by this passage. I would love to share the song with you; you can listen to it by clicking the arrow on the audio player below. [For my email subscribers: if you don't see the audio player, click here to go to The Painted Prayerbook site, where you can view the player in this post.]
P.S. For a previous reflection on this passage (which includes "Blessing on the Waves"), click the image or title below:
Using Jan's artwork…
To use the image "Walk Across That Water," please visit this page at janrichardsonimages.com. (This is also available as an art print. After clicking over to the image's page on the Jan Richardson Images site, just scroll down to the "Purchase as an Art Print" section.) Your use of janrichardsonimages.com helps make the ministry of The Painted Prayerbook possible. Thank you!
Using Jan's words…
For worship services and related settings, you are welcome to use Jan's blessings or other words from this blog without requesting permission. All that's needed is to acknowledge the source. Please include this info in a credit line: "© Jan Richardson. janrichardson.com." For other uses, visit Copyright Permissions.