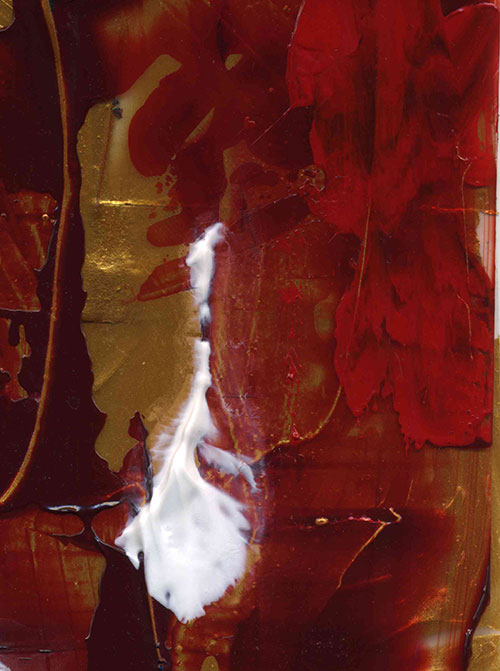 Image: Mercy © Jan Richardson
Reading from the Gospels, Year A, Proper 15/Ordinary 20/Pentecost +10: Matthew 15:(10-20), 21-28
A Canaanite woman from that region
came out and started shouting,
"Have mercy on me, Lord, Son of David;
my daughter is tormented by a demon."
– Matthew 15:22

Clearly Jesus didn't realize who he was messing with that day. Or did he? Perhaps Jesus knew precisely what he was doing and chose to use this encounter as a teaching moment for his hearers. Or perhaps he was simply in a stubborn mood and found himself facing someone who could match him easily, stubborn for stubborn. Either way, the story shows us that when it comes to saving what needs saving, being merely nice and pliant won't win the day, or the life. Sometimes we need to dig in our heels and do some hollering.
Stubborn Blessing
Don't tell me no.
I have seen you
feed the thousands,
seen miracles spill
from your hands
like water, like wine,
seen you with circles
and circles of crowds
pressed around you
and not one soul
turned away.
Don't start with me.
I am saying
you can close the door
but I will keep knocking.
You can go silent
but I will keep shouting.
You can tighten the circle
but I will trace a bigger one
around you,
around the life of my child
who will tell you
no one surpasses a mother
for stubbornness.
I am saying
I know what you
can do with crumbs
and I am claiming mine,
every morsel and scrap
you have up your sleeve.
Unclench your hand,
your heart.
Let the scraps fall
like manna,
like mercy
for the life
of my child,
the life of
the world.
Don't you tell me no.

For a previous reflection on this passage, click the image or title below.
Using Jan's artwork…
To use the image "Mercy," please visit this page at janrichardsonimages.com. (This is also available as an art print. After clicking over to the image's page on the Jan Richardson Images site, just scroll down to the "Purchase as an Art Print" section.) Your use of janrichardsonimages.com helps make the ministry of The Painted Prayerbook possible. Thank you!
Using Jan's words…
For worship services and related settings, you are welcome to use Jan's blessings or other words from this blog without requesting permission. All that's needed is to acknowledge the source. Please include this info in a credit line: "© Jan Richardson. janrichardson.com." For other uses, visit Copyright Permissions.