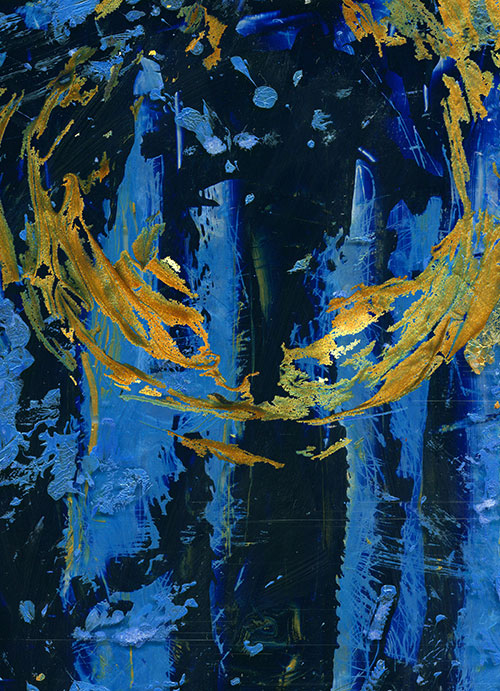 Image: Kinfolk © Jan Richardson
Reading from the Gospels, Year A, Proper 18/Ordinary 23/Pentecost +13: Matthew 18.15-20

Five years ago, on Labor Day weekend, the love of my life asked me to marry him. I was on Tybee Island, Georgia, with a group of my girlfriends from seminary who get together every year at this time. Gary had booked a concert in nearby Savannah that same weekend, and my friends and I drove over to see him. The concert hall was already packed when we arrived, but we managed to find a few seats near the back. Halfway through the concert, in front of a few hundred people and these dear friends, Gary jumped off the stage, ran the length of the hall to where we were sitting, and asked me to spend my life with him.
I was with these friends again this Labor Day weekend. In the midst of my sorrow, it was sweet beyond measure to be with this circle of women who hold this memory for me. I was thrilled to learn that one of my friends still had photos on her camera from the morning after the proposal, when they invited Gary over to the Tybee house for a celebratory brunch. (You can see one of those treasured photos below.)
In the wake of Gary's dying, I cannot say I have become any more clear about what Jesus means when he says, in this week's gospel reading, "If two of you agree on earth about anything you ask, it will be done for you by my Father in heaven." But I can tell you that when Jesus says, "Where two or three are gathered in my name, I am there among them," I see this circle of friends who have enfolded me in times of deepest joy and keenest sorrow, bearing the presence of Christ in their midst.
Where Two, Where Three
A Blessing
Take my hand
and you will see
how this blessing
finds its way
to us
not as if
we each held
a piece of
its puzzle
but as if
it cannot resist
this space that opens
between us,
this place that is made
where we two meet,
where we three touch,
where we gather
with our eyes
open
with our hearts
open
with our hands
open
one to another
and on our lips
the name of Love,
all the blessing
we need ever
know.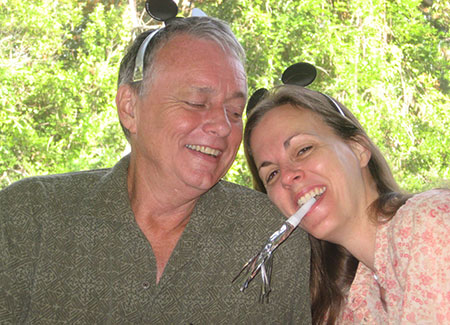 Engaged


For a previous reflection on this passage, click the image or title below.
Using Jan's artwork…
To use the image "Kinfolk," please visit this page at janrichardsonimages.com. (This is also available as an art print. After clicking over to the image's page on the Jan Richardson Images site, just scroll down to the "Purchase as an Art Print" section.) Your use of janrichardsonimages.com helps make the ministry of The Painted Prayerbook possible. Thank you!
Using Jan's words…
For worship services and related settings, you are welcome to use Jan's blessings or other words from this blog without requesting permission. All that's needed is to acknowledge the source. Please include this info in a credit line: "© Jan Richardson. janrichardson.com." For other uses, visit Copyright Permissions.