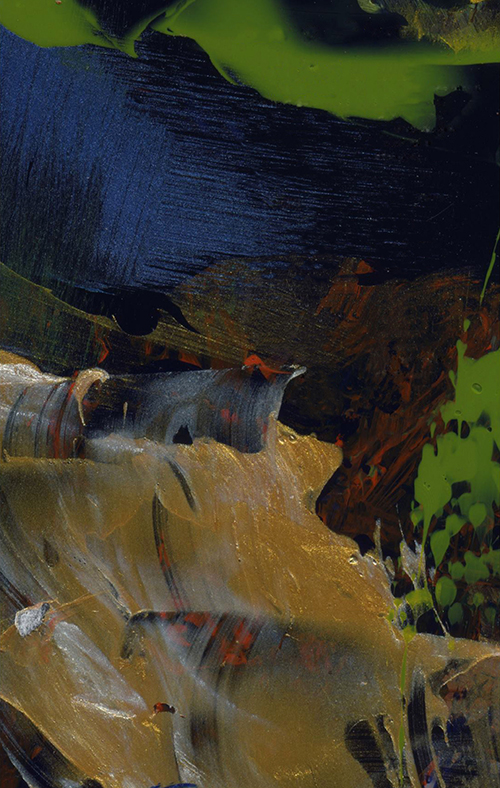 Image: River of Life © Jan Richardson
A Reading for All Saints Day: Revelation 7.9-17
The Lamb…will guide them to springs of the water of life,
and God will wipe away every tear from their eyes.
– Revelation 7.17
For many years, I have loved the days of Halloween, All Saints, and All Souls. This trinity of days from October 31-November 2 is a sacred space in the turning of the year—what Celtic folk have long called a thin place, where past, present, and future intertwine, and the veil between worlds becomes permeable. I learned long ago that it's important to pay attention to what happens in these days. Mostly what happens is that the days offer a window onto my life—a perspective that, however subtly, shifts how I see my path. But sometimes these days offer a doorway, a new threshold that changes everything.
Gary and I began dating on Halloween, the eve of All Saints. As our life together unfolded, the sense of crossing a sacred threshold with him, of walking together through a door of mystery, wonder, and love, never disappeared.
It seems beyond belief that this year, when our church celebrates All Saints Day, Gary's name will be among those read in the litany of remembrance; that, as for each of the beloved ones who have died in the past year, a bell will sound for my husband, who has crossed a threshold that is beyond my reach. Yet the Feast of All Saints assures us that even here, in the depth of our grief and loss, there is a doorway, a place where the worlds touch.
As I approach this first All Saints Day since Gary's death, I am pressing my ear to that door. In the depth of my sorrow, I am learning that Gary and I still have thresholds to cross; that mystery and wonder abide, drawing us more and more deeply into the love that has little regard for matters such as death and time.
This is a poem that came in the early days of grieving, as I was first beginning to reckon with Gary's dying and with the love that has kept making itself known. I offer it to you as an All Saints gift, a talisman to hold onto as you remember your own beloved ones. May our love be more fierce than our grief, more enduring than our tears. Blessings.
It Is Hard Being Wedded to the Dead
It is hard
being wedded
to the dead;
they make different claims,
offer comforts
that do not feel comfortable
at the first.
They do not let you
remain numb.
Neither do they allow you
to languish forever
in your grief.
They will safeguard
your sorrow
but will not permit
that it should become
your new country,
your home.
They knew you first
in joy,
in delight,
and though they will be patient
when you travel
by other roads,
it is here
that they will wait
for you,
here they can best
be found
where the river runs deep
with gladness,
the water over each stone
singing your
unforgotten name.
– Jan Richardson

For a previous reflection on All Saints, click the image or title below.
An Advent Journey…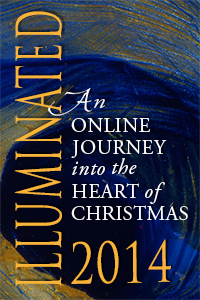 ILLUMINATED 2014 — Registration now open!
Are you hungry for an experience that draws you into Advent without feeling like it's just one more thing to add to your schedule? I would love for you to join us for this all-new online retreat that easily fits into the rhythm of your days. Intertwining reflection, art, music, and community, ILLUMINATED 2014 will be a great way to journey toward Christmas from anywhere you are, in the way that fits you best. Begins November 30. For info and registration, visit ILLUMINATED 2014. Group & congregational rates available.
Using Jan's artwork…
To use the image "River of Life," please visit this page at janrichardsonimages.com. (This is also available as an art print. After clicking over to the image's page on the Jan Richardson Images site, just scroll down to the "Purchase as an Art Print" section.) Your use of janrichardsonimages.com helps make the ministry of The Painted Prayerbook possible. Thank you!
Using Jan's words…
For worship services and related settings, you are welcome to use Jan's blessings or other words from this blog without requesting permission. All that's needed is to acknowledge the source. Please include this info in a credit line: "© Jan Richardson. janrichardson.com." For other uses, visit Copyright Permissions.