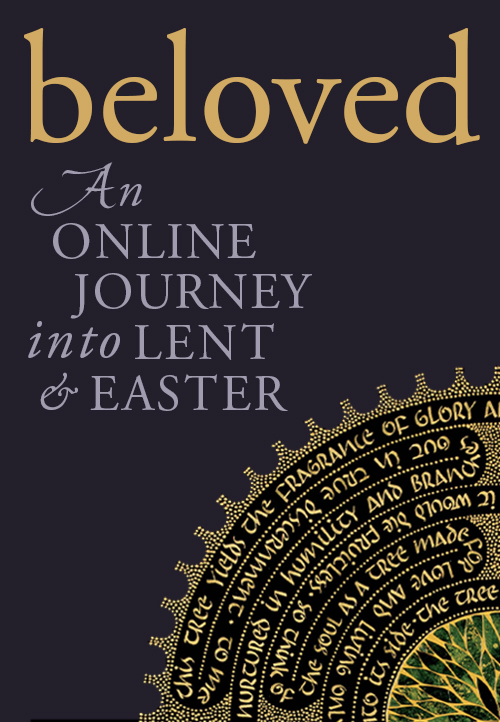 I am still savoring the amazing experience of traveling with everyone who participated in the Illuminated online retreat during Advent. Inspired by that journey, I am back in the studio, preparing an all-new retreat for Lent. I would love for you to join us! Here's a glimpse of what this online retreat holds in store:

---
BELOVED
An Online Journey into Lent & Easter
February 18 – April 6
New for 2015!
This online retreat is not about adding one more thing to your schedule! It is about helping you find spaces for reflection that draw you deep into the mysteries and gifts of this season. Intertwining reflection, art, music, and community, this retreat offers a space of elegant simplicity as you journey through Lent.
You can join in this all-new retreat from anywhere you are; you do not have to show up at a particular place or time. You're welcome to engage the retreat as much or as little as you wish, in the way that fits you best. If you're hungry for a simple way to move deeply into this season, this retreat is for you.
Individual, group, and congregational rates are available. You can also give the retreat as a gift! For retreat details, FAQs, and registration, visit Online Lenten Retreat.
---

The season of Lent invites us to know, most of all, how completely God loves us, and to let go of everything that would keep us from receiving and responding to that love. This invitation is at the heart of the Beloved Lenten Retreat. If that sounds good to you, please join us!
Blessings to you as Lent draws near.