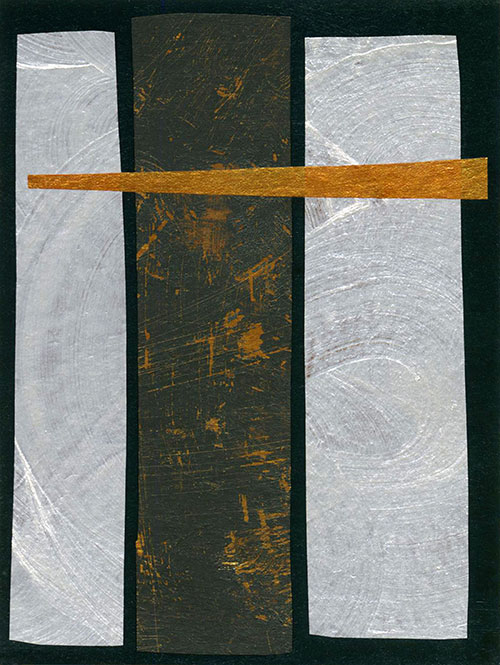 Image: Good Friday II © Jan Richardson
Reading from the Gospels, Good Friday: John 18.1-19.42
There they crucified him.
—John 18.18
What Abides
For Good Friday
You will know
this blessing
by how it
does not stay still,
by the way it
refuses to rest
in one place.
You will recognize it
by how it takes
first one form,
then another:
now running down
the face of the mother
who watches the breaking
of the child
she had borne,
now in the stance
of the woman
who followed him here
and will not leave him
bereft.
Now it twists in anguish
on the mouth of the friend
whom he loved;
now it bares itself
in the wound,
the cry,
the finishing and
final breath.
This blessing
is not in any one
of these alone.
It is what
binds them
together.
It is what dwells
in the space
between them,
though it be torn
and gaping.
It is what abides
in the tear
the rending makes.
—Jan Richardson
from Circle of Grace
Also for Good Friday . . .
Several years ago, Gary and I created a video that intertwines my Seven Last Words art series with Gary's exquisite song "This Crown of Thorns." I would love to share it with you. [For my email subscribers: if you don't see the video below, click here to go to The Painted Prayerbook site, where you can view it in this post.]

Using Jan's artwork…
To use the image "Good Friday II," please visit this page at janrichardsonimages.com. Your use of janrichardsonimages.com helps make the ministry of The Painted Prayerbook possible.
Using Jan's words…
For worship services and related settings, you are welcome to use Jan's blessings or other words from this blog without requesting permission. All that's needed is to acknowledge the source. Please include this info in a credit line: "© Jan Richardson. janrichardson.com." For other uses, visit Copyright Permissions.