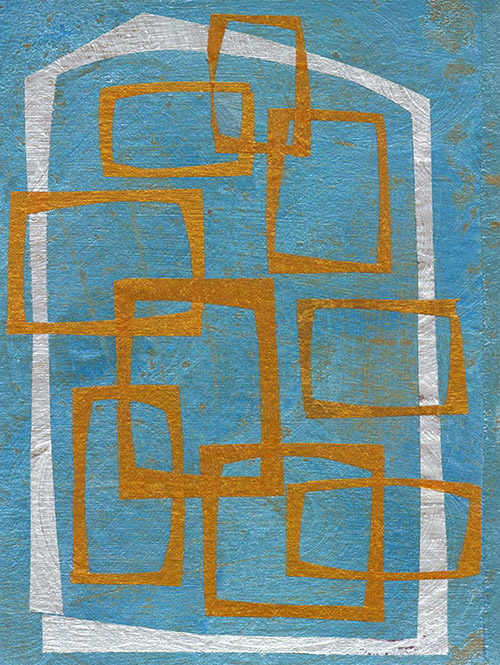 Image: Many Rooms © Jan Richardson
In the two and a half years since Gary's death, I have had lots of practice at coming home. It's one of the most difficult practices I've ever had to work at. Because our home was a space that Gary and I created together, there is much comfort still to be found here. But that comfort is shot through with the ache of his physical absence from what we created. Every time I cross back over the threshold into our home, whether from a quick errand or a long trip, both the comfort and the ache are waiting here to greet me.
One of my most recent homecomings was just a couple weeks ago, after a wondrous month in Ireland. I spent two weeks traveling with my sister, then stayed on for a stretch to do some work on a new book of blessings.
This is one of the blessings I worked on in Ireland, and I wanted to share it with you. In all your comings and goings, may grace meet you and welcome you home. Peace to you.
Blessing for Coming Home to an Empty House
I know
how every time you return,
you call out
in greeting
to the one
who is not there;
how you lift your voice
not in habit
but in honor
of the absence
so fierce
it has become
its own force.
I know
how the hollow
of the house
echoes in your chest,
how the emptiness
you enter
matches the ache
you carry with you
always.
I know
there are days
when the only thing
more brave than leaving
this house
is coming back to it.
So on those days,
may there be a door
in the emptiness
through which a welcome
waits for you.
On those days,
may you be surprised
by the grace
that gathers itself
within this space.
On those days,
may the delight
that made a home here
find its way to you again,
not merely in memory
but in hope,
so that every word
ever spoken in kindness
circles back to meet you;
so that you may hear
what still sings to you
within these walls;
so that you may know
the love
that dreams with you here
when finally
you give yourself
to rest—
the love
that rises with you,
stubborn like the dawn
that never fails
to come.
—Jan Richardson
Using Jan's artwork…
To use the image "Many Rooms," please visit this page at janrichardsonimages.com. (This is also available as an art print. After clicking over to the image's page on the Jan Richardson Images site, just scroll down to the "Purchase as an Art Print" section.) Your use of janrichardsonimages.com helps make the ministry of The Painted Prayerbook possible. Thank you!
Using Jan's words…
For worship services and related settings, you are welcome to use Jan's blessings or other words from this blog without requesting permission. All that's needed is to acknowledge the source. Please include this info in a credit line: "© Jan Richardson. janrichardson.com." For other uses, visit Copyright Permissions.