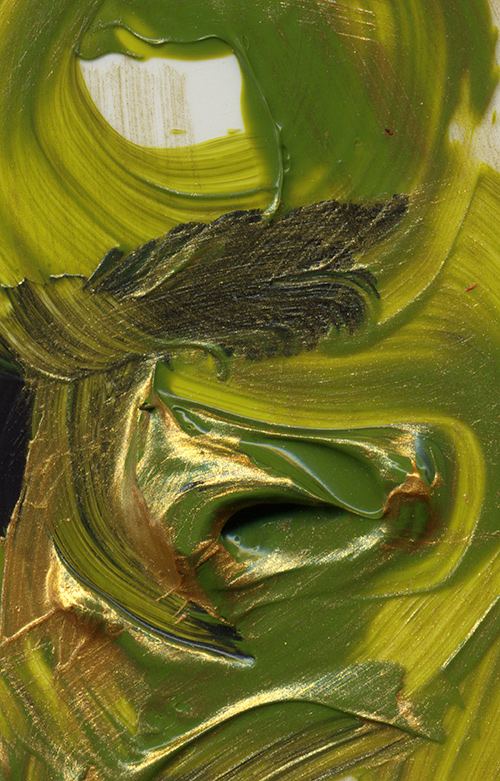 Image: The Way of Blessing Shall Become Our Own Way
© Jan Richardson
Reading from the Gospels, Palm Sunday: Matthew 21.1-11
"Blessed is the one who comes
in the name of the Lord!"
—Matthew 21.9
This is the week we remember once again the moment when Jesus enters Jerusalem, moving with intention and deliberation into what waits for him there.
In some respects, the final stretch of Jesus' path has been laid out for him. We know what will happen to him after he enters the city. We know the terrible road he will walk to the cross. Yet Jesus is no helpless victim here, no passive participant. He is not dragged into Jerusalem, nor does he slink into the city on the sly. Jesus does not cease to make his own road as he chooses to walk with courage and clarity.
This week invites us to consider how we are moving through our own journey—through Lent as well as through life. Are we allowing ourselves to be swept along by circumstances, traveling our road by default? Or are we seeking to walk with intention and discernment, creating our path with some measure of the courage and clarity by which Christ walked his, even in the midst of forces that may lie beyond our control?
There is a time for stillness, for waiting for Christ as he makes his dancing way toward us. And there is a time to be in motion, to set out on a path, knowing that although God is everywhere, and always with us, we sometimes need a journey in order to meet God—and ourselves—anew.
This is a week to ask, how do we meet God in motion? How do we move toward the One who is already making his way toward us? Whatever circumstance we may find ourselves in, how do we participate in creating our path? What road is calling to us and has our name written on its stones? Will we go?
Blessing of Palms
This blessing
can be heard coming
from a long way off.
This blessing
is making
its steady way
up the road
toward you.
This blessing
blooms in the throats
of women,
springs from the hearts
of men,
tumbles out of the mouths
of children.
This blessing
is stitched into
the seams
of the cloaks
that line the road,
etched into
the branches
that trace the path,
echoes in
the breathing
of the willing colt,
the click
of the donkey's hoof
against the stones.
Something is rising
beneath this blessing.
Something will try
to drown it out.
But this blessing
cannot be turned back,
cannot be made
to still its voice,
cannot cease
to sing its praise
of the One who comes
along the way
it makes.
—Jan Richardson
from Circle of Grace: A Book of Blessings for the Seasons
Using Jan's artwork…
To use the image "The Way of Blessing Shall Become Our Own Way," please visit this page at janrichardsonimages.com. (This is also available as an art print. After clicking over to the image's page on the Jan Richardson Images site, just scroll down to the "Purchase as an Art Print" section.) Your use of janrichardsonimages.com helps make the ministry of The Painted Prayerbook possible. Thank you!
Using Jan's words…
For worship services and related settings, you are welcome to use Jan's blessings or other words from this blog without requesting permission. All that's needed is to acknowledge the source. Please include this info in a credit line: "©Jan Richardson. janrichardson.com." For other uses, visit Copyright Permissions.