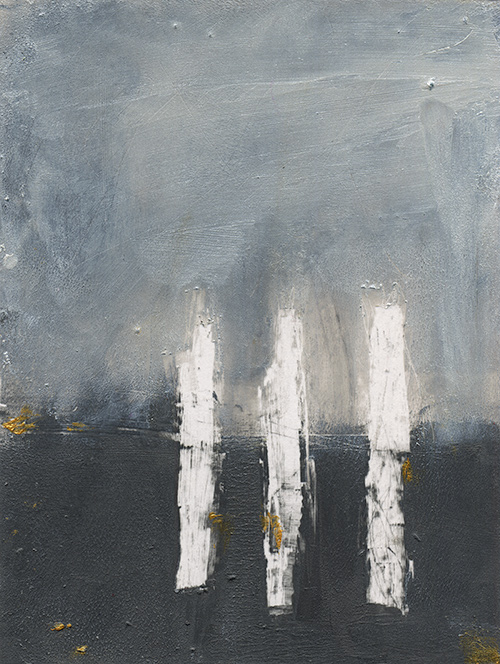 Image: Still © Jan Richardson
Reading from the Gospels, Good Friday: John 18.1-19.42
They took the body of Jesus.
—John 19.40
All too quickly the breaking of the bread becomes the breaking of the flesh.
All too soon the cup offered at the table becomes the life poured out at the cross.
After the rending, after the emptying: an impossible stillness, an aching silence, an incomprehensible hollow for which no word will ever be adequate.
And now? How will we meet this silence? What will we do with this ache?
Still
For Good Friday
This day
let all stand still
in silence,
in sorrow.
Sun and moon
be still.
Earth
be still.
Still
the waters.
Still
the wind.
Let the ground
gape in stunned
lamentation.
Let it weep
as it receives
what it thinks
it will not
give up.
Let it groan
as it gathers
the One
who was thought
forever stilled.
Time
be still.
Watch
and wait.
Still.
—Jan Richardson
from Circle of Grace: A Book of Blessings for the Seasons
For a previous reflection, click the image or title below.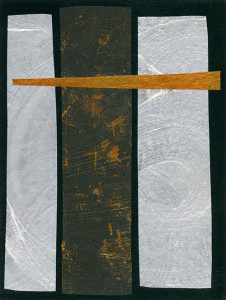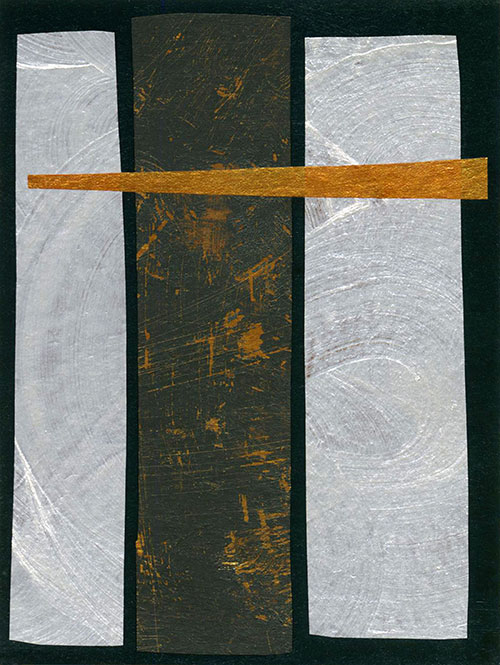 Good Friday: A Blessing for What Abides
Also for Good Friday . . .
Several years ago, Gary and I created a video that intertwines my Seven Last Words art series with Gary's exquisite song "This Crown of Thorns." I would love to share it with you. [For my email subscribers: if you don't see the video below, click here to go to The Painted Prayerbook site, where you can view it in this post.]

Using Jan's artwork…
To use the image "Still," please visit this page at janrichardsonimages.com. (This is also available as an art print. After clicking over to the image's page on the Jan Richardson Images site, just scroll down to the "Purchase as an Art Print" section.) Your use of janrichardsonimages.com helps make the ministry of The Painted Prayerbook possible. Thank you!
Using Jan's words…
For worship services and related settings, you are welcome to use Jan's blessings or other words from this blog without requesting permission. All that's needed is to acknowledge the source. Please include this info in a credit line: "©Jan Richardson. janrichardson.com." For other uses, visit Copyright Permissions.