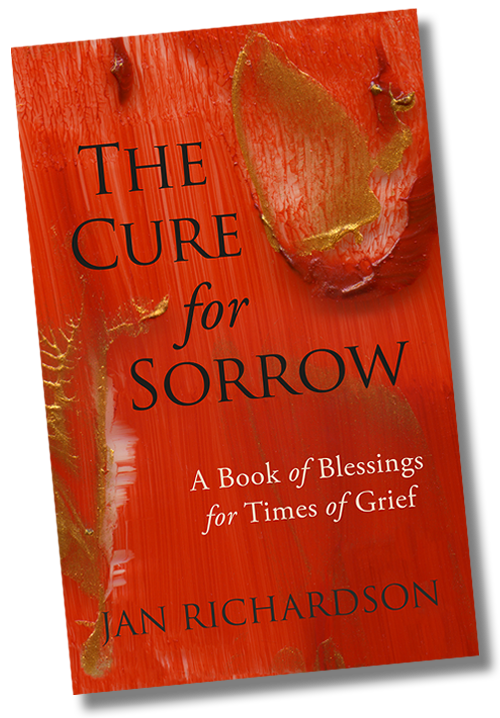 A blessing helps us to keep breathing—
to abide this moment, and the next moment,
and the one after that.
—from the Introduction
Friends, I am so grateful to be able to tell you this news: it's publication day! My new book, The Cure for Sorrow, has just been released today, and I would love to share it with you.
If you live with grief, you know what a wild mix it can be—how terrible and how graced it is, how it opens our hearts even as it breaks them. The Cure for Sorrow bears witness to this wild mix. Every page is infused with the rending, the solace, and the hope that are present in our grieving. The book offers a space of blessing in the midst of it all.
One of the places you can find The Cure for Sorrow is on my website, where we are delighted to offer inscribed copies by request. To order, just click the book cover above or this link: The Cure for Sorrow. (A side note for folks ordering from Amazon: if the book's page tells you it ships in 1-2 months, pay no attention! That's a glitch, and Amazon will be shipping them shortly.)
On this publication day, I am grateful beyond measure for your companionship and support that have helped make this book possible. I wish you deep peace and so many blessings.