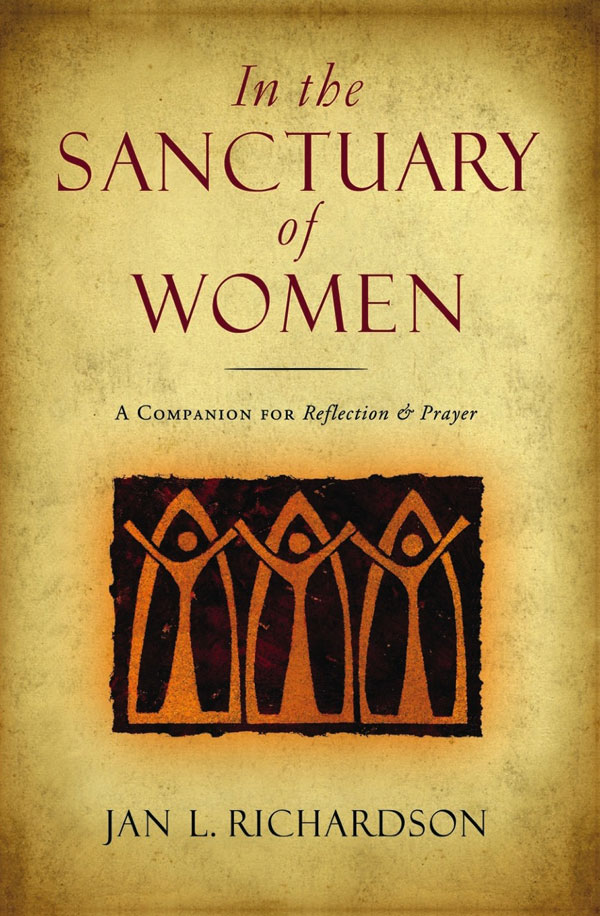 Greetings from the amazing Grünewald Guild, where I've been having a wondrous week serving as the keynote speaker and pastor-in-residence for the Guild's first Liturgical Arts Week. Located in the Cascade Mountains of Washington state, the Guild is one of my favorite places in all the world. With its commitment to exploring and celebrating the connections between art and faith, the Guild always draws a splendid community of folks in whose creative presence I find sustenance that feeds me throughout the year.
I'll linger here for another week, during which I'll spend most of my time going through the proofs for my new book. The writing process is usually a very solitary endeavor, and I'm looking forward to getting to continue to soak up the Guild community while finishing my work on the book.
The book, which is titled In the Sanctuary of Women: A Companion for Reflection & Prayer, is something of a sequel to my first book, Sacred Journeys, in that it draws from the often hidden wellsprings of women's experiences and history in the Judeo-Christian tradition. It will be published by Upper Room Books in October, and I was delighted to learn today that the book is now available for pre-order on Amazon.com. You can find it here: In the Sanctuary of Women.
Night has fallen at the Guild, and so I'll offer you a nighttime blessing that comes from the new book. Each chapter opens with blessings for morning and evening, and this one appears in the chapter titled "A Way in the Wilderness: The Book of the Desert Mothers."
God of the daylight,
you come also in darkness,
and even in shadows you make a home.
Be rest to the weary
and solace to the brokenhearted;
be healing to the sick,
and to the troubled, be peace.
Be our comfort, our dreaming,
our sleep, our delight;
breathe through these hours,
O great God of night.
Wishing you peace on this and every day.