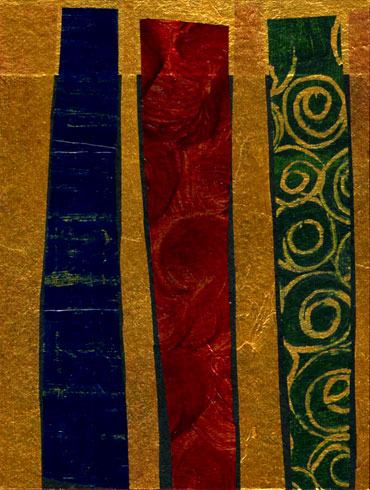 Magi and Mystery © Jan L. Richardson
Reading from the Gospels, Epiphany, Years ABC: Matthew 2.1-12
I've spent the past few days dealing with an unexpected Christmas guest: a rare (for me) head cold. It's one way to get a break, I suppose, but not the way that I'd planned to spend these lovely days between Christmas Day and Epiphany. I finally gave in and went to the doctor today and trust I'll be back in the swing of things soon.
I had planned to post a new reflection for Epiphany early this week, and still have hopes of doing so before the week is out; we'll see how that goes. In the meantime, I invite you to visit my previous Epiphany posts: Magi and Mystery, Inviting Epiphany, and Feast of the Epiphany: A Calendar of Kings.
To see all my artwork for the Feast of the Epiphany, please visit this page at janrichardsonimages.com.
On this sixth day of Christmas, I wish you peace and good health!