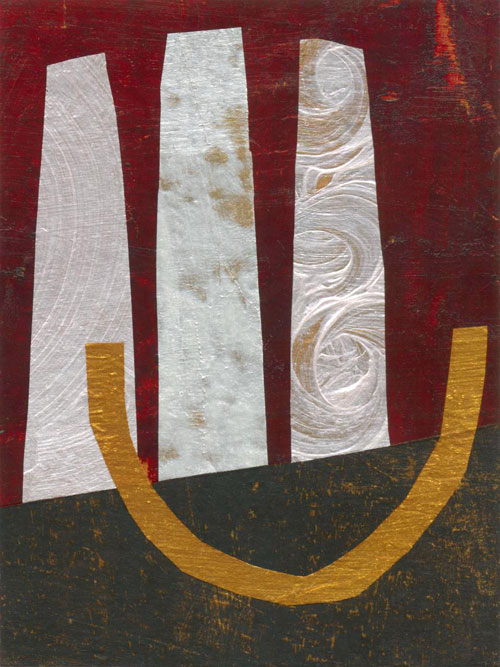 The Domestic God © Jan L. Richardson
Reading from the Gospels, Epiphany 5, Year B: Mark 1.29-39
In a parallel universe, where there are thirty hours in a day, perhaps my parallel self has completed a new reflection and artwork for this week. In this universe, however, with its mere twenty-four-hour days, I've been devoting my studio hours to preparing some Lenten fare to accompany you during the soon-arriving season. I am already, as ever, surprised by where the Lenten texts are taking me, and I look forward to sharing the path through the coming season with you.
My Lenten immersion, along with preparing for some upcoming events, has left me sans new reflection. But I do have a previous reflection on this passage; please visit it here:
I especially want to recommend Mary Ann Tolbert's insights into this gospel passage, which have influenced my thinking about this text and which I briefly quote in the reflection.
This week offers two feast days that are good companions to the gospel reading. February 1 brings us the Feast of Saint Brigid, the beloved Celtic saint who was a light for the early church in Ireland and who worked many miracles of healing. February 2 is Candlemas, also known as the Feast of the Presentation or the Feast of the Purification of Mary. For reflections on these days, which are among my favorites of the year, click on the images or titles below.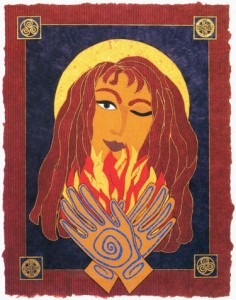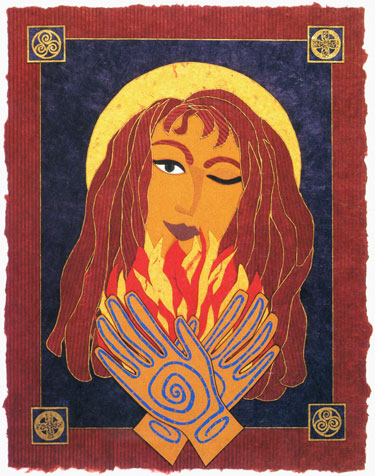 Provision and Plenitude: Feast of Saint Brigid
(New at my Sanctuary of Women blog)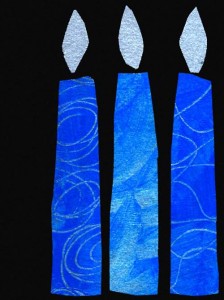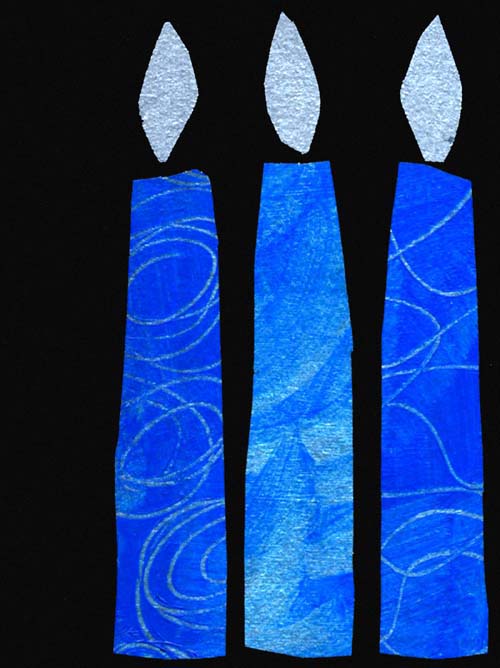 Feast of the Presentation/Candlemas
Wishing you many blessings and a festive week!
P.S. Speaking of upcoming events, I invite you to visit my calendar on my main website: see Calendar. Be sure to check out the Liturgical Arts Week that Gary and I will be involved with at the Grünewald Guild this summer. I'll be the keynote speaker, and Gary and I will teach a class especially designed for preachers, worship leaders, liturgical artists, and anyone else who would like to dive into the texts for the Advent season. We'd love to have you join us at the wondrous Guild!
[To use the "Domestic God" image, please visit this page at janrichardsonimages.com. Your use of janrichardsonimages.com helps make the ministry of The Painted Prayerbook possible. Thank you!]