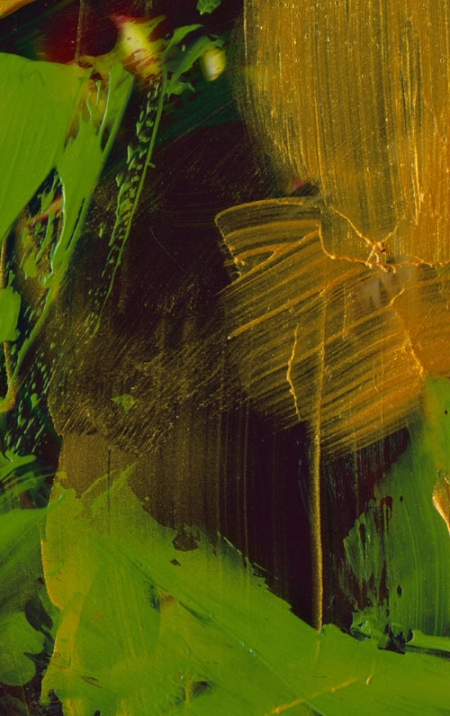 Secret of the Seed
© Jan L. Richardson
Reading from the Gospels, Pentecost +3 (June 17), Year B: Mark 4.26-34
What showed up in the studio this week was not the seed but the space that waits for the seed, that holds itself in a shimmering emptiness, already loving what it cannot see but aches to enfold. How the green of growing already reaches toward the seed, the gold of harvest even now anticipates the way it will paint itself across the fruit that will be months in coming. How they love this mystery, this space where the seed will grow in secret while the rest of us sleep and rise night and day, our lives encompassing what we cannot see but lean toward in love.
Blessing that Holds
a Nest in Its Branches

The emptiness
that you have been holding
for such a long season now
that ache in your chest
that goes with you
night and day
in your sleeping,
your rising:
think of this
not as a mere hollow,
the void left from
the life that has leached out
of you.
Think of it like this:
as the space being prepared
for the seed.
Think of it
as your earth that dreams
of the branches
the seed contains,
and of the nest
the branches will hold.
[To use the image "Secret of the Seed," please visit this page at janrichardsonimages.com. Your use of janrichardsonimages.com helps make the ministry of The Painted Prayerbook possible. Thank you!]