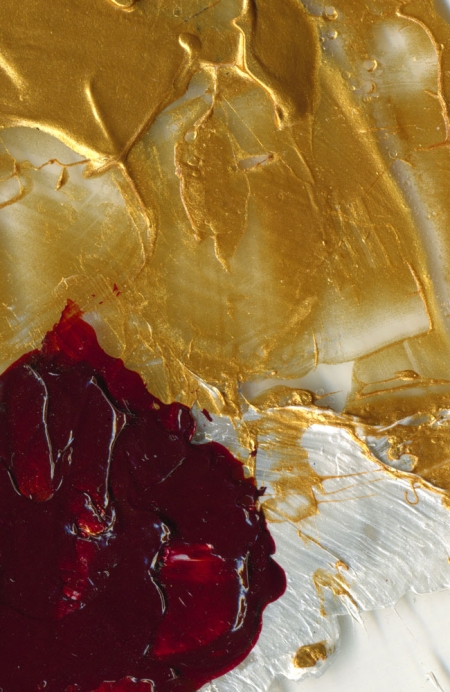 I Will Be Made Well
© Jan L. Richardson
Reading from the Gospels, Pentecost +5, Year B (July 1): Mark 5.21-43
There are experiences that seem to come as interruptions, stories that shoulder their way into the story we think we are living. Intent upon my individual tale, face turned toward the destination I am bent upon, I can resent the intrusions, the ways that other stories sometimes press upon, break through, waylay my own.
A woman is bleeding. Exhausted. Spent. For years her life has been draining from her. Twelve years, if we'll be precise: the exact span of time that the child—the girl, the daughter of Jairus—has been alive. The daughter who now hovers near death, her father pleading with Jesus to come and make her well.
Jesus goes to the girl, and is halted midway by the woman. With one gesture, one desperate reaching out of her hand toward the hem of Jesus' robe, the bleeding woman breaks into the narrative. She interrupts the tale of healing that the gospel is seeking to tell. With her aching gesture, the woman compels us to see that our stories do not come to us unbroken and discrete, spinning out in tidy and autonomous arcs. The story of the healing of the woman becomes bound with the story of the healing of the girl, their individual stories becoming one story. An interruption becomes an intertwining: a story made more whole by the joining of its parts. A story that is still being pieced together in the living of our own tales, and in the telling of them.
What stories will we allow to break through, to interrupt, to intertwine with our own? What stories are bound with ours, their fragments joining to create a tale more complete than the one we could tell alone? What story do you need to receive or to tell in order to become more whole: to be made well?
The Healing That Comes
A Blessing
I know how long
you have been waiting
for your story to take
a different turn,
how far
you have gone in search
of what will mend you
and make you whole.
I bear no remedy,
no cure,
no miracle
for the easing
of your pain.
But I know
the medicine
that lives in a story
that has been
broken open.
I know
the healing that comes
in ceasing
to hide ourselves away
with fingers clutched
around the fragments
we think are
ours alone.
See how they fit together,
these shards
we have been carrying:
how piece to piece
they make a way
we could not
find alone.
For a previous reflection on this story, click the image or title below: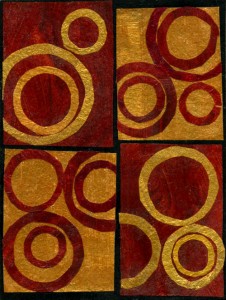 And for a related blessing for healing, see: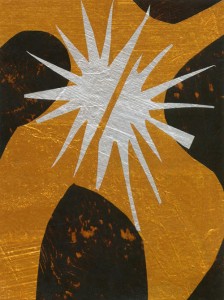 Epiphany 6: What the Light Shines Through
[To use the image "I Will Be Made Well," please visit this page at janrichardsonimages.com, where you can also order an art print of this image. Your use of janrichardsonimages.com helps make the ministry of The Painted Prayerbook possible. Thank you!]