Image: Drawing Near © Jan L. Richardson
Very excited to be beginning Advent this Sunday! I wanted to share a quick reminder that the online Advent retreat that Gary and I will be offering begins this Saturday. There's still time to register, and we would love for you to join us. You can click the icon below to visit our retreat page, where you'll find an overview of the retreat, which goes from December 1-29. Know that we've designed the retreat so that it's not simply "one more thing" to add to the holiday schedule, but rather something that slips into the rhythm of your December days and invites you into a bit of reflection and breathing space in the midst of the season. And it doesn't require showing up at a particular place or time. You can do this retreat in your jammies!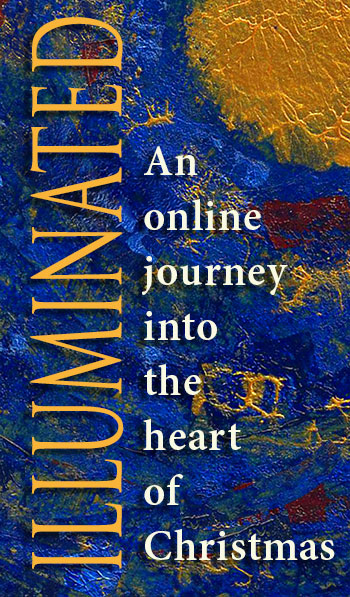 Don't forget to also check our FAQ page if you have questions, or challenges that might cause you to hesitate to register for the retreat. If you've already registered, there's nothing else you need to do just yet.
I've also posted my first reflection of the season at The Advent Door; you can find it at "Advent 1: Drawing Near." The Advent Door is where I'll be hanging out, blog-wise, during the coming season, and I'd be glad to have your company there. If you're not already an Advent Door subscriber, you can sign up to receive the Advent Door blog posts via email; check out the "Subscribe by email" box in the sidebar (near the top, just above the cover for my Night Visions book).
Blessings to you as Advent arrives! I wish you a wondrous season.