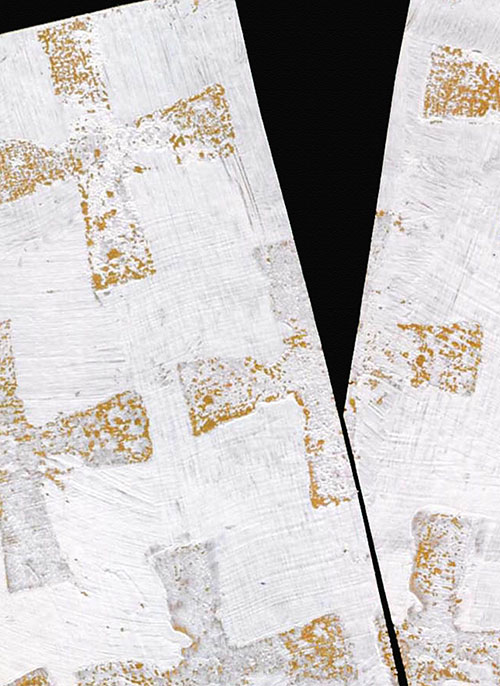 Image: Getting Garbed (detail)  © Jan Richardson
Reading from the Gospels, Year A, Proper 23/Ordinary 28/Pentecost +18: Matthew 22.1-14
Table by table, I have made my way from Florida to Toronto. I am thankful beyond measure for the hospitality and solace I have received on this adventure. For those who don't know, I am nearly two weeks into a big road trip; this is part of how I am listening my way into the life that's unfolding in the wake of Gary's dying.
This week's gospel lection brings us to a curious parable that prompts questions about hospitality, heaven, and God's own table. I have written previously about this passage and invite you to visit that post (the link is below). You can imagine that this reflection, written as Gary and I were looking toward our wedding, is bittersweet to me now. Yet the experience of our wedding celebration and our life together shapes how I look at this week's passage about the wedding banquet—a passage that stirs questions about how I am seeking the enfolding of God on my path, even as I wrestle with what faith looks like in the midst of stunning grief.
By way of a blessing, I want to offer you a prayer that I wrote for my book Night Visions. This day and every day, may you know yourself enfolded by the love of the God who calls us to the feast.
Blessing
In your mercy
clothe me
in your protection
cloak me
in your care
enfold me
in your grace
array me.
With your justice
dress me
for your labor
garb me
by your love
envelop me
and fit me
for your work.
The blessing is from Night Visions: Searching the Shadows of Advent and Christmas.

For a previous reflection on the gospel reading, click the image or title below.
(And for a follow-up in which I reveal that my wedding anxiety dreams did not, in fact, prove prophetic, see the post Fitted for the Wedding Feast.)
Looking ahead…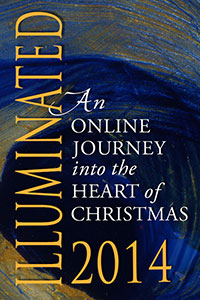 ILLUMINATED 2014 coming soon! I am looking forward to offering an all-new online retreat for Advent. Intertwining reflection, art, music, and community, ILLUMINATED 2014 will be a great way to journey through Advent from anywhere you are, in the way that fits you best. The retreat will begin on November 30, and I would love for you to join us. Registration and more info coming soon. Group & congregational rates available.
Using Jan's artwork…
To use the image "Getting Garbed," please visit this page at janrichardsonimages.com. (This is also available as an art print. After clicking over to the image's page on the Jan Richardson Images site, just scroll down to the "Purchase as an Art Print" section.) Your use of janrichardsonimages.com helps make the ministry of The Painted Prayerbook possible. Thank you!
Using Jan's words…
For worship services and related settings, you are welcome to use Jan's blessings or other words from this blog without requesting permission. All that's needed is to acknowledge the source. Please include this info in a credit line: "© Jan Richardson. janrichardson.com." For other uses, visit Copyright Permissions.