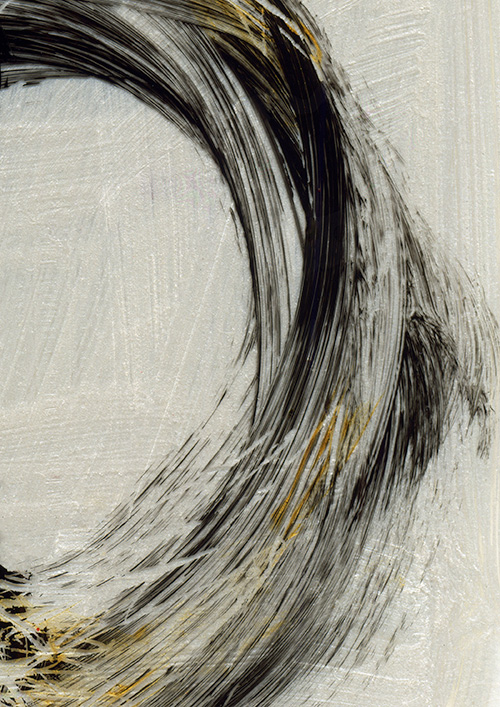 Image: Gesture of Grace © Jan Richardson
In the anguish. In the grief. In the unmendable loss and unfixable sorrow.
In the rending of the heart within us. In the ruptures of the world around us.
In the divisions. In the rancor. In the fissures and fractures and all the ways that life breaks us open.
In this. What solace do we need to receive? What solace do we need to offer? Among the fragments, what gesture of grace will we inhabit and inscribe and enact?
Solace Blessing
That's it.
That's all this blessing
knows how to do:
Shine your shoes.
Fill your refrigerator.
Water your plants.
Make some soup.
All the things
you cannot think
to do yourself
when the world
has come apart,
when nothing
will be normal
again.
Somehow
this blessing knows
precisely what you need,
even before
you know.
It sees what will bring
the deepest solace
for you.
It senses what will offer
the kindest grace.
And so it will step
with such quietness
into the ordinary moments
where the absence
is the deepest.
It will enter
with such tenderness
into the hours
where the sorrow
is most keen.
You do not even
have to ask.
Just leave it open—
your door,
your heart,
your day
in every aching moment
it holds.
See what solace
spills through the gaps
your sorrow has torn.
See what comfort
comes to visit,
holding out its gifts
in each compassionate hand.
—Jan Richardson
from The Cure for Sorrow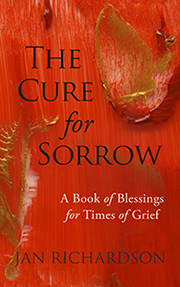 COMING NOVEMBER 15!
A blessing meets us in the place of our deepest loss. In that place, it gives us a glimpse of wholeness and claims that wholeness here and now. —from the Introduction
Jan's much-anticipated new book enters with heartbreaking honesty into the rending that loss brings. It moves, too, into the unexpected shelters of solace and hope, inviting us to recognize the presence of love that, as she writes, is "sorrow's most lasting cure."
Available now for pre-order on Amazon.
Using Jan's artwork…
To use the image "Gesture of Grace," please visit this page at janrichardsonimages.com. (This is also available as an art print. After clicking over to the image's page on the Jan Richardson Images site, just scroll down to the "Purchase as an Art Print" section.) Your use of janrichardsonimages.com helps make the ministry of The Painted Prayerbook possible. Thank you!
Using Jan's words…
For worship services and related settings, you are welcome to use Jan's blessings or other words from this blog without requesting permission. All that's needed is to acknowledge the source. Please include this info in a credit line: "© Jan Richardson. janrichardson.com." For other uses, visit Copyright Permissions.