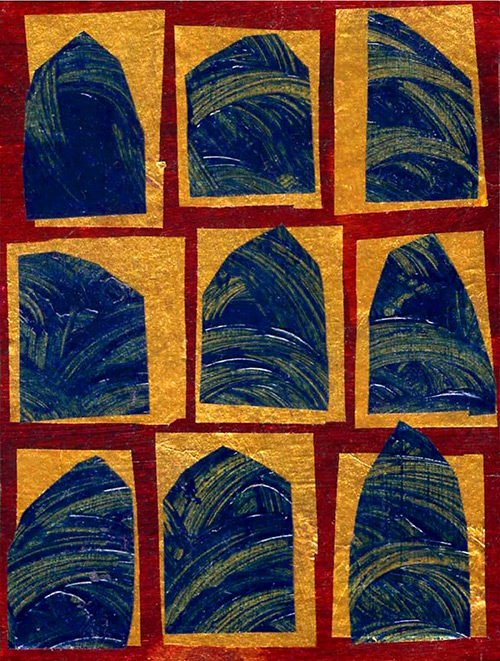 Image: Crossing the Threshold © Jan Richardson
I can testify that the message of Advent still holds:
with hope, with grace, with love, God takes flesh
and meets us when we have become most hopeless,
most broken, most lost.
—from Advent 1: A Decade at The Advent Door
Friends, it's time to open The Advent Door again! It's been ten years since I began my blog for Advent and Christmas. I have loved entering deeply into the season with words and images and finding the treasures that wait for us in these days, even—and sometimes especially—when the days are something other than merry and bright. This year, I'll be gathering up some of those treasures from across the past decade and sharing them as we travel toward Christmas. I would love for you to join me there!
If you're not already a subscriber to The Advent Door, you can sign up to receive the posts in your email inbox during Advent and Christmas. Once you're at The Advent Door site, simply enter your address in the "Subscribe by Email" box near the top of the right sidebar, and click the "Subscribe" button below your email address.
As we prepare to cross the threshold into Advent, I send you much gratitude and many blessings. I look forward to meeting you back here at The Painted Prayerbook in the new year!